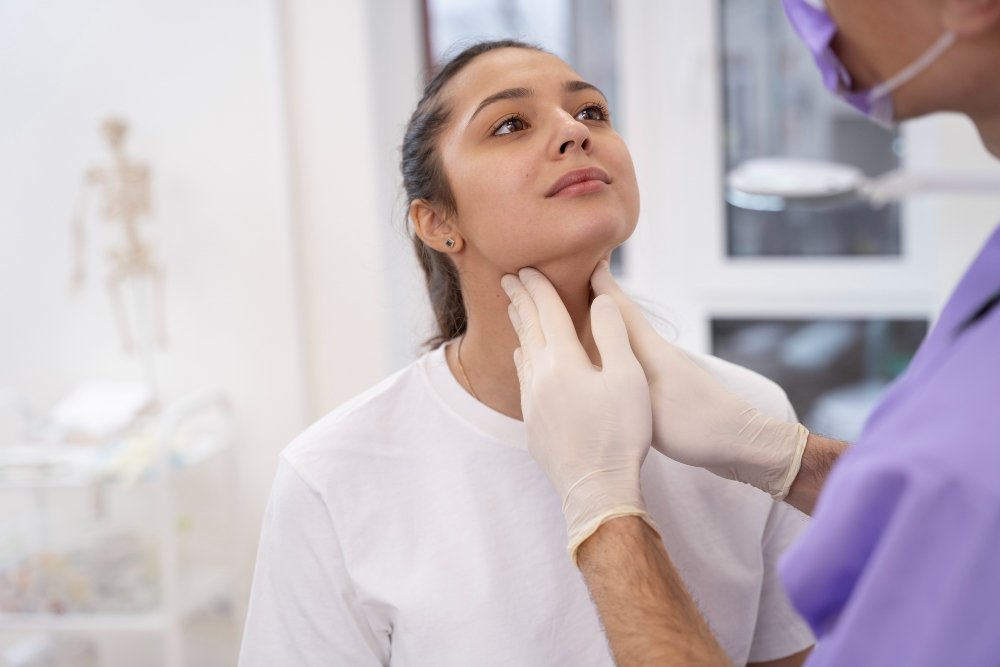 | | |
| --- | --- |
| Выдача справки о состоянии здоровья эндокринологом | 1 000 rub. |
| Первичный прием эндокринолога | 2 600 rub. |
It's important to understand that endocrine glands regulate and affect many organs in the body that are seemingly completely unrelated to the endocrine system, from reproduction to mental activity.
If a physician suspects any disturbance, he will attempt to correct the changes by stimulating, substituting or suppressing hormone products or biologically active substances that may affect the course of the disturbances.
The endocrinologist treats diseases such as:
Thyroid diseases (diffuse goiter, hypothyroidism, thyroid, etc.) and parathyroid glands;
Overweight, obesity and metabolic syndrome (with dietician);
Age-androgenic deficiency in men (in conjunction with urologists);
Acromegaly
Hyperprolactinemia;
Hyperandrogenicity syndrome in women (together with gynaecologists);
Nonsense diabetes
Adrenal diseases.
Additional research may be needed to obtain more detailed information: ultrasound (thyroid, adrenal glands, pelvic organs), blood tests (cortisol, insulin, sugar), etc. All necessary activities can be carried out safely in our hospital without the need for long-term waiting or examination by external organizations.
Other doctors, such as a general practitioner or a gynaecologist, are generally advised to consult an endocrinologist. However, to think about visiting an endocrinologist, couples who want to add a baby (or twins, triplets), people who are overweight or underweight, or people who may be concerned with symptoms such as:
General weakness, fatigue, drowsiness, memory loss, chills, numbness of limbs;
Depression, irritability, nervousness, whining;
Hair loss;
Excess or insufficient weight or sudden changes in body mass within a short period of time;
Dry mouth and constant thirst, frequent urination, especially at night;
Discomfort in the neck area, changing neck configuration, feeling «lump» in the throat;
Constant or intermittent heartbeats, heart rhythms, feelings of heat and internal tremors.
It is important to know that endocrine diseases have been shown to be often severe or chronic, especially if diagnosed late. Diseases detected at an early stage are very easy to treat.