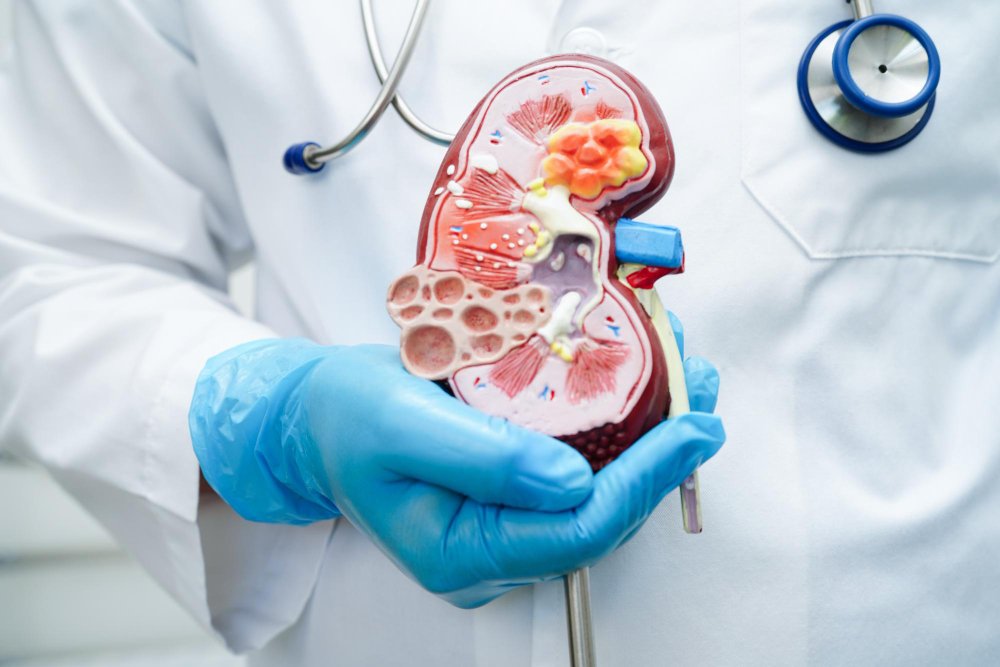 | | |
| --- | --- |
| Unscheduled appointment of a nephrologist | 3 500 rub. |
| Primary appointment of a nephrologist | 2 200 rub. |
| Primary appointment of a nephrologist | 1 800 rub. |
Nephrological diseases develop slowly, without pronounced symptoms, timely treatment to a nephrologist will help to identify the disease at an early stage and prevent its development. Usually, the patient gets to the nephrologist from a therapist, endocrinologist or urologist.
Conditions that require urgent consultation with a nephrologist:
Acute pain in the lower back area of unknown origin.
Renal colic.
The urogenital system is injured.
Acute urinary retention is noted.
At the Pacific International Hospital, a nephrologist will carefully examine your symptoms, make the necessary diagnosis, and prescribe competent treatment for any kidney or urinary system disease.
The need for specific procedures and tests is determined by the nephrologist for each patient individually, and may include studies:
urinalysis;
bacterial urine culture;
biochemical (study of creatinine, urea levels) and general blood analysis;
Ultrasound of the abdominal cavity;
a biopsy of the kidney (nephrobiopsy);
MRI, CT of the kidneys and their vessels;
radioisotope examination (scintigraphy) of the kidneys.