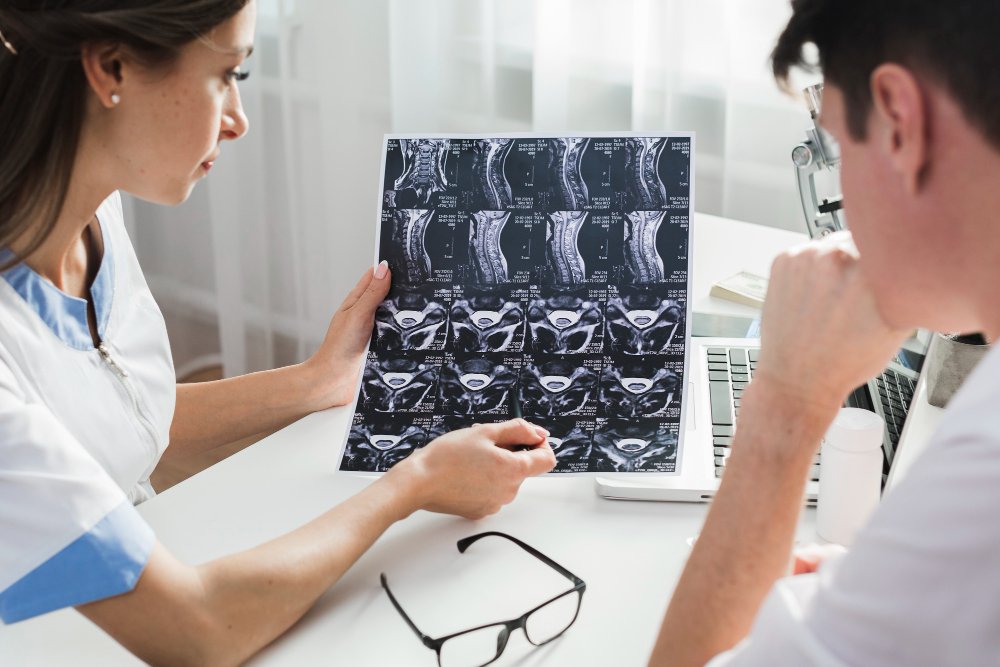 | | |
| --- | --- |
| Neurosurgeon appointment | 3 500 rub. |
| Paravertebral block | 2 200 rub. |
Neurosurgery is a promising area of medicine that is constantly developing. The neurosurgeon is engaged in the treatment of diseases of the spinal cord and brain, conducts research, diagnostics, working with the following types of congenital and acquired diseases:
epilepsy (modern achievements of neuro-surgery);
injuries, congenital and oncological diseases;
vascular pathologies;
stroke, heart attack;
pain syndromes;
developmental abnormalities;
Parkinson's and Alzheimer's diseases;
mental disorders and others.
Most often, surgical intervention is used for treatment, but the duties of a neurosurgeon include examining the patient, diagnosing, and monitoring before and after surgery.