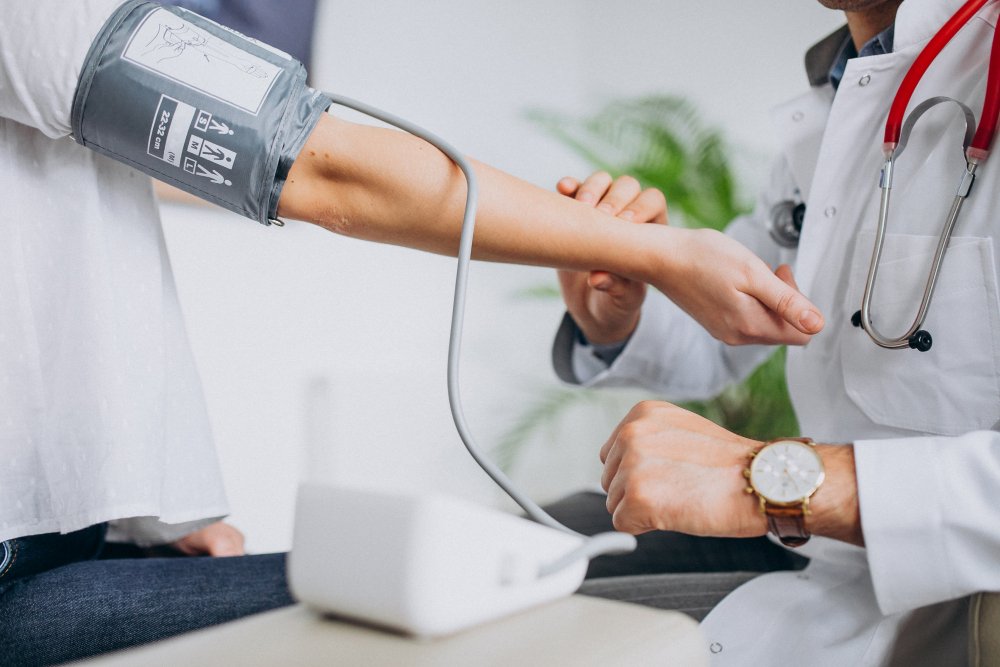 | | |
| --- | --- |
| Консультация терапевта ОНЛАЙН | 2 500 rub. |
| Заполнение санаторно-курортной карты | 2 500 rub. |
| Курсовой прием терапевта в стационаре | 1 500 rub. |
| Осмотр врача-терапевта перед операцией в больнице Фальк | 1 500 rub. |
| Оформление листа нетрудоспособности | 500 rub. |
| Оформление прививочного сертификата | 2 000 rub. |
| Оформление справки врачом-терапевтом | 1 500 rub. |
| Оформление справки врачебной комиссии | 2 500 rub. |
| Первичный прием врача-терапевта | 2 500 rub. |
Therapy includes all medical areas with the exception of surgery. The physician has extensive medical knowledge to make the initial diagnosis, since it is the first specialist, that the patient turns for advice when he does not know which doctor to go to.
In the Pacific International Hospital, physician will conduct an initial examination of the patient, listen to complaints, check the general condition, as a result of which he will make a diagnosis, or give referrals for tests (blood, feces, urine) or visit narrow specialists.
In addition, in the Pacific International Hospital, the physician solves the issues of temporary disability of the patient, issues a certificate of disability, a student's certificate, and also issues certificates to the pool, health reports, a spa card, prescription forms.
Don't wait for the disease to disrupt your life plans. Come to the doctor's appointment on time, because modern therapy is not only an effective treatment, but also prevention.
Patient reviews
I recommend you to contact this hospital..

"Hello,I'm a Japanese man. Pacific International Hospital kindly provides Online-Consultation(Telemedicine) for the patients living in other countries. Not just a telemedicine. They accepted and studied my medical examinations. I was very impressed to have received meaningful online care. If you need a medical opinion from overseas, I recommend you to contact this hospital. Personally, I really thank Dr. Svetlana Makarova and Ms. Anna Komissarova, office-manager. They gave me a kind medical opinion and clear interpreting. Well, Thank you so much & See you again

Manabu Sato, 14 января 2022

5.0, 

Doctors 5, Staff 5, Treatment 5

Answer from Pacific Hospital, 14 января 2022Dear Mr. Manabu Sato Thank you for your positive review! We are very pleased to receive so high assessment of our work from Japan. We believe that the quality of online medical care fully complies with international medical standards and enables patients from every corner of the world receive the opinion of a highly qualified specialists. Thank you ones again for applying to the Pacific International Hospital.