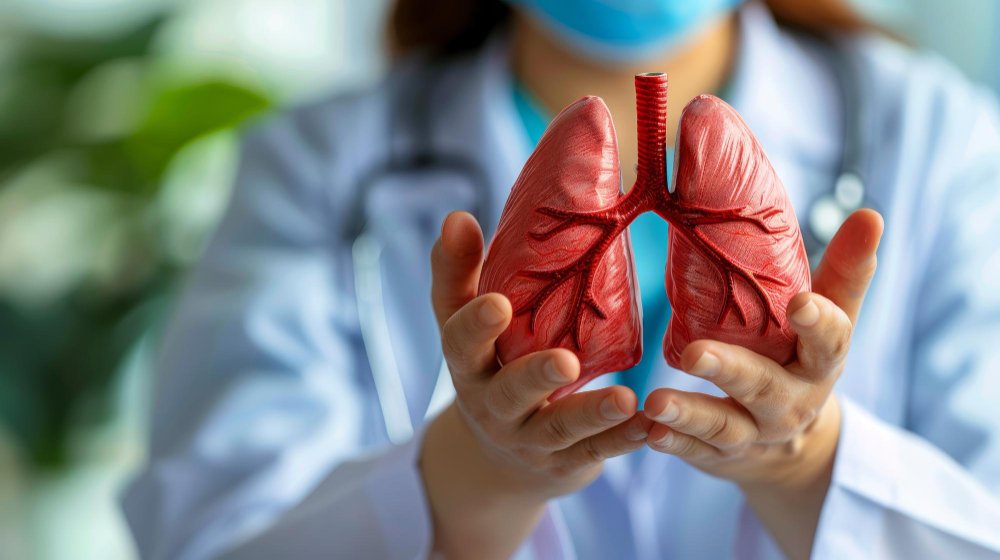 | | |
| --- | --- |
| Fiber-optic bronchoscopy sanitation | 6 700 rub. |
| Fiber-optic bronchoscopy sanitation (hospital) | 4 500 rub. |
| Fiber-optic bronchoscopy diagnostic | 5 180 rub. |
The bronchoscopy is carried out in a seated position. The head should not be pulled forward and the chest should not be curved so that the video endoscope does not damage the mucosa of the respiratory tract. For the purpose of local anesthesia, the nasal and oral cavity is treated immediately prior to the study with a drug that causes numbness in the sky, a lump feeling in the throat, a slight nose implosion. Anesthesia helps suppress cough and vomit reflexes. The anaesthetic is gradually irrigating the laryngeal mucosa, vocal chords, trachea and bronchus. Contrary to the anxious expectations of most patients, they feel no pain at all during bronchoscopy.
The bronchoscopic tube has a very small diameter, so it does not interfere with the breathing of the subject. When the tube is moved along the airway, it may feel a slight pressure, but it is not uncomfortable to do so. In order to reduce the vomiting reflex at the time of introduction of bronchoscope, we recommend you to breathe superficially and as often as possible.
After the procedure, the feeling of numbness remains for half an hour. It is not recommended to smoke and eat for two hours after the procedure.
The bronchoscopy procedure, which is performed on modern digital equipment, is accompanied by the recording of the received material in the form of a photo or video recording, which makes it possible to trace the changes in the state of the mucosa of the organs in the dynamics.
The results of the study will be reported to you by the doctor-endoscopist immediately after the examination, the results of the cytological examination will be ready in 3-4 days, the morphological conclusion will be ready in 8-12 days.