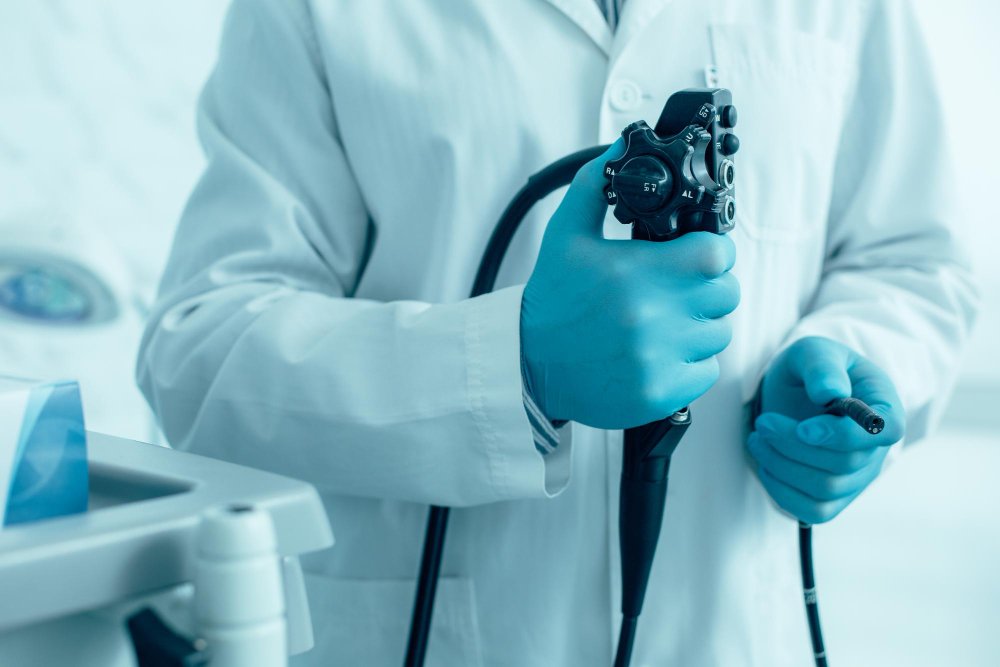 | | |
| --- | --- |
| Эндоскопическая остановка кровотечений | 10 350 rub. |
| Sampling of biological material for histological examination | 650 rub. |
| Polypectomy + biopsy (more than 10 units).) | 10 930 rub. |
| Polypectomy + biopsy (for 1 unit)) | 4 030 rub. |
| Polypectomy + biopsy (from 2 to 5 units) | 6 330 rub. |
| Polypectomy + biopsy (from 6 to 10 units) | 8 630 rub. |
| Removal of foreign bodies, ligatures | 5 750 rub. |
| Fibrocolonoscopy diagnostic | 4 900 rub. |
| Fibrocolonoscopy medical conservative | 7 480 rub. |
Almost every person has experienced dyspepsic disorders. Gastrointestinal disorders receive very little attention and, in most cases, the patient is late for treatment. In order to prevent the development of dysfunctional disorders and prevent adverse consequences, specialists at Pacific Private Hospital recommend regular diagnostic colonoscopy and gastroscopy. Pacific Private Hospital has all the facilities necessary for these procedures in Vladivostok, including under the condition of a medically induced sleep. Colonoscopy is the most informative method of early diagnosis of benign and malignant colon tumours, non-specific ulcerative colitis, Crohn's disease, etc. And it's like 80 to 90 percent of the time, you have to examine the colon all the way through. During a colonoscopy, the mucosa of the large intestine is visually assessed. In colonoscopy it is also possible to perform various therapeutic manipulations - removal of benign tumors, stopping of bleeding, extraction of foreign bodies, recapturing of intestinal stenosis, etc. Colonoscopy is performed by means of a flexible video endoscope which is introduced into the rectum through the rectum (anus). Conducting an endoscope is usually painless, but there may be discomfort and abdominal distension. The image from the device is fed onto the video monitor - thus the doctor is able to examine the mucosa of the colon and distal sections of the small intestine in detail. A colonoscopy at the Pacific Hospital is performed either without anesthesia, under intravenous anesthesia or under medication-induced sleep. Intravenous anesthesia in endoscopy is performed for medical reasons and at the patient's request. The average duration of the study is 30-60 minutes.