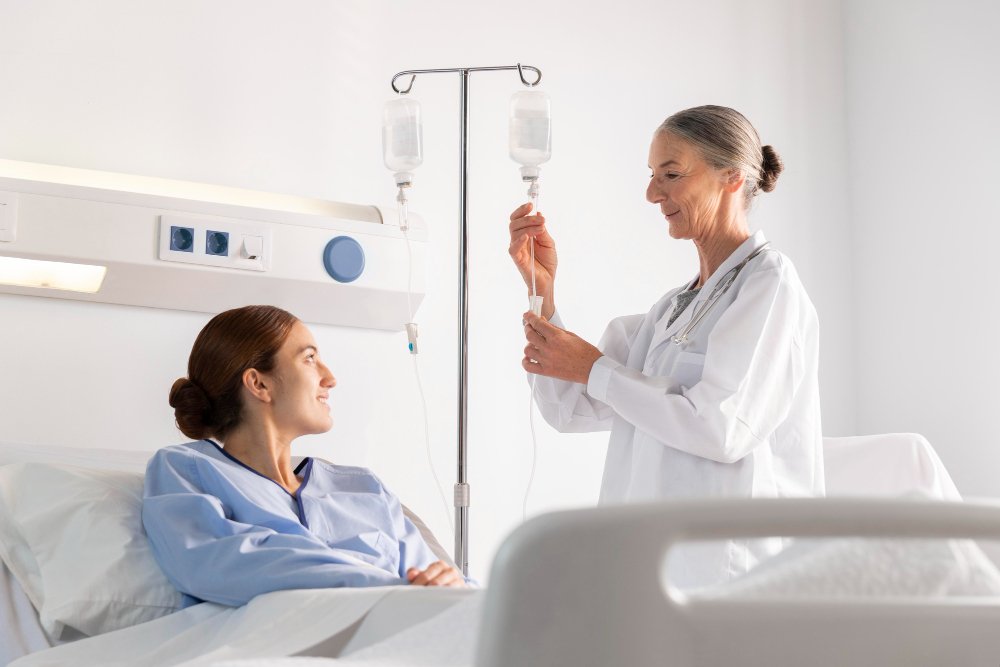 | | |
| --- | --- |
| Медицинский уход (в/в капельное введение химиопрепаратов) (1 час) | 2 000 rub. |
| Проведение химиотерапии ( разведение препаратов, услуги онколога, наблюдение и коррекция состояния в ходе проведения химиотерапии ) | 11 000 rub. |
| Проведение химиотерапии (комплекс) | 21 500 rub. |
Chemotherapy - this word scares many, because of the possible side effects. In Pacific Hospital, unlike other hospitals, training is carried out in order to reduce the side effects of chemotherapy drugs. However, even after the preparation, the development of side effects is possible, so if necessary, detoxification therapy and correction of blood parameters are carried out in the Pacific hospital after treatment. We use globally effective regimens, protocols, and time-tested effective drugs for chemotherapy. In the future, on the basis of our diagnostic department, the effectiveness of chemotherapy is monitored – reducing the volume of the tumor and the possibility of correcting further treatment.