Pediatric otolaryngologist
Pediatric otolaryngologist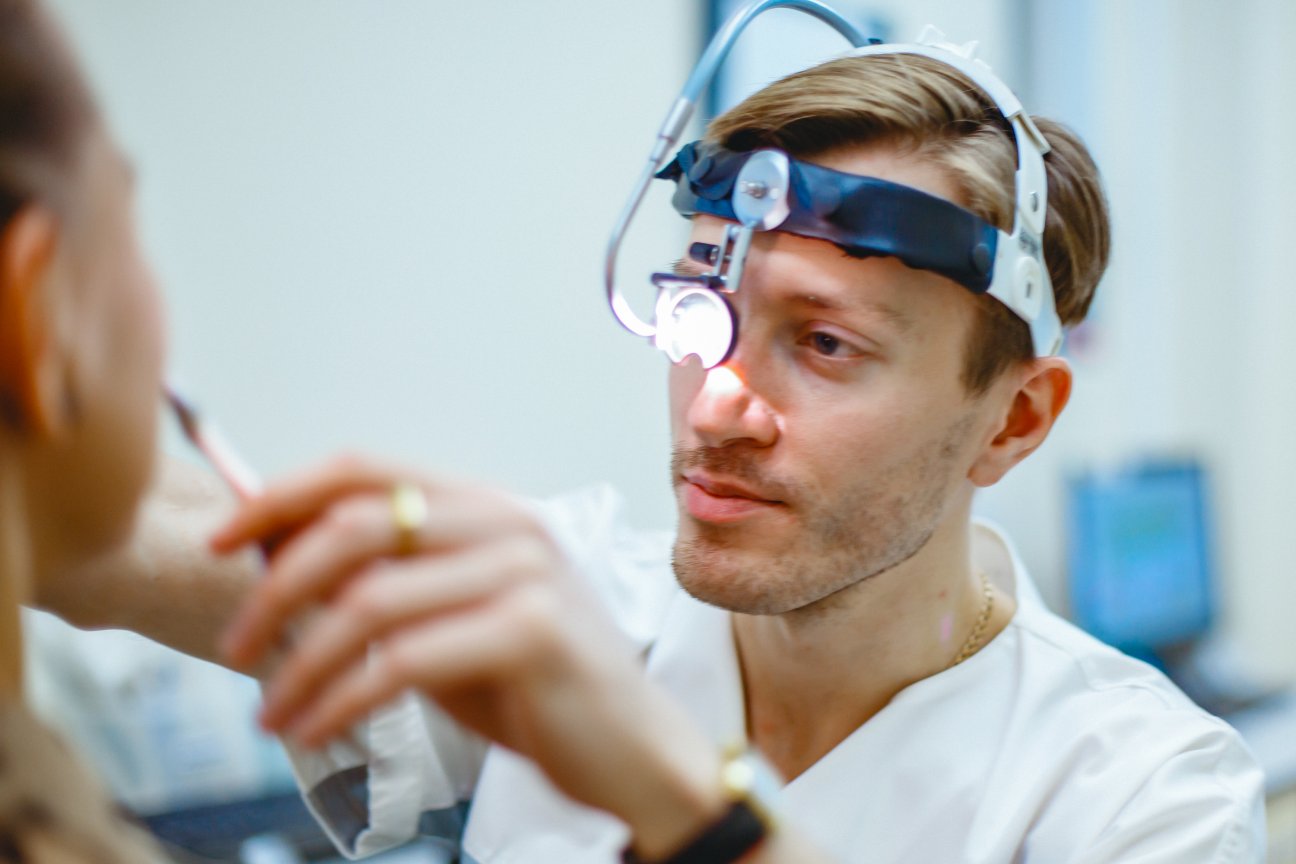 The cost of services in each specific case
is determined individually.
Therapeutic (conservative) care
Pacific Hospital is equipped with expert class medical and diagnostic equipment, which allows for modern diagnostics and successful treatment of ENT diseases.
Diseases of the ear, throat and nose are characterized by a very high prevalence and often occur not only in acute form, but also with a chronic course.
Untimely access to an otolaryngologist, self-medication, leads to complications and dramatically reduces the quality of life.
Surgical (outpatient, inpatient) care
The Pacific International hospital performs a large amount of surgical procedures for the treatment of ENT diseases. Endoscopic techniques with the use of scientific developments are the minimum trauma to organs and tissues. Surgical interventions are performed on the day of admission or the next day.
Any surgical intervention is performed under safe anesthesia and under the supervision of video equipment.
If necessary, after the operation, patients are monitored in the intensive care unit with modern equipment for constant monitoring of vital body functions. Also, we carry out outpatient surgical interventions. After such an operation, the doctor assesses the patient's condition and can let him go home or recommends spending some time under supervision in a day hospital.
Surgical (emergency) care
Experts are ready to provide immediate assistance with:
• fractures of the nose;
• foreign bodies of ENT organs;
• furuncles of the external auditory canal;
• other conditions that do not tolerate delay.
Remember that it is better to prevent all diseases than to self-medicate them. But if you really feel unwell, headaches, drowsiness, you have a fever, it is difficult for you to breathe, a runny nose, shoots in your ear, then of course you need to go to the Pacific Hospital!
Patient reviews
Берутся за случаи, от которых отмахиваются в других учреждениях

Специалисты больницы Фальк берутся за случаи, от которых отмахиваются в других учреждениях. И предоставляют квалифицированную помощь в кратчайшие сроки с использованием передового оборудования и технологий. Высококлассное оборудование палат, кнопки вызова врача и мед сестры в каждом отдельном помещении палаты. Продуманный свет, профессиональная больничная мебель Очень внимательный персонал, всё с улыбкой, с добрыми словами и по делу. В Фальк грамотно умеют работать с детьми, есть прекрасный детский уголок, игрушки можно брать в палату, врачи хорошо знают психологию детей. В нашем случае с момента обращения к врачу Фальк до входа в операционную прошло 2.5 часа. В муниципальной больнице прошло бы 2.5 дня.

2.3, 

Doctors 5, Staff 1, Treatment 1

Answer from Pacific Hospital, 5 октября 2020Мария, благодарим вас за отзыв. Мы признательны, что нашли время и поделились своим мнением. Такие слова всегда вдохновляют нас, чтобы становиться еще лучше.

Самый подробный отзыв!!!!

Мама нашего маленького Пациента Анастасия разместила на портале "Отзовик" САМЫЙ ПОДРОБНЫЙ отзыв о своем пребывании в нашей больнице. https://otzovik.com/review_9449751.html

Анастасия, 22 февраля 2020

5.0, 

Doctors 5, Staff 5, Treatment 5

Answer from Pacific Hospital, 22 февраля 2020Анастасия, коллектив больницы "Фальк" выражает Вам огромную благодарность за подробнейший (можно сказать) рассказ о пребывании в нашей больнице. Спасибо за то,что нашли время поделиться своим мнением и за то, что отмечено не только качество медицинской помощи, но и подмечены детали, приятные мелочи, которые создают атмосферу уюта и комфорта. Такие отзывы очень помогают людям сделать свой правильный выбор.