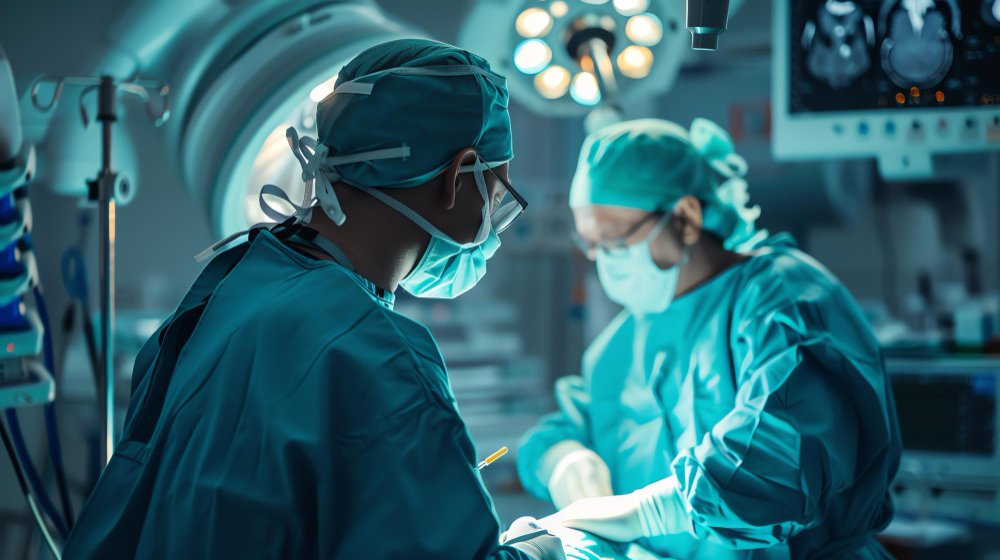 The cost of services in each specific case
is determined individually.
Endocrine surgery is a very important and responsible area in medicine. With its help, you can perform surgical treatment of diseases of the endocrine system. These diseases can be caused by both a lack and an excess of hormones or biologically active substances. In addition, the glands that produce these hormones and substances can be affected by benign or malignant tumors. When you contact our Hospital, you can be sure that, regardless of the reason for your treatment, you will receive highly qualified care.
Surgical interventions of the current direction refer to operations of increased complexity. Pacific Hospital has modern equipment, and specialists have a huge experience in conducting such operations.
Patients suffering from the following diseases may be indicated for the need for surgical intervention:
Diffuse toxic goiter;
Nodular non-toxic, euthyroid goiter;
Multiple endocrine neoplasia;
Thyroid cancer;
Cancer, cysts, and tumors of the adrenal glands;
Tumors of the thymus gland (thymus), etc.
If the Patient does not require long-term follow-up after the operation, then after a rest in a day hospital, he can start home treatment and periodically consult with the attending physician. If a longer follow-up is required, the Patient does not have to worry about the conditions of their rest, since Pacific Hospital can provide comfortable wards equipped with a separate toilet, a TV for leisure and wireless, high speed Wi-Fi.