Otorhinolaryngology (ENT)
Otorhinolaryngology (ENT)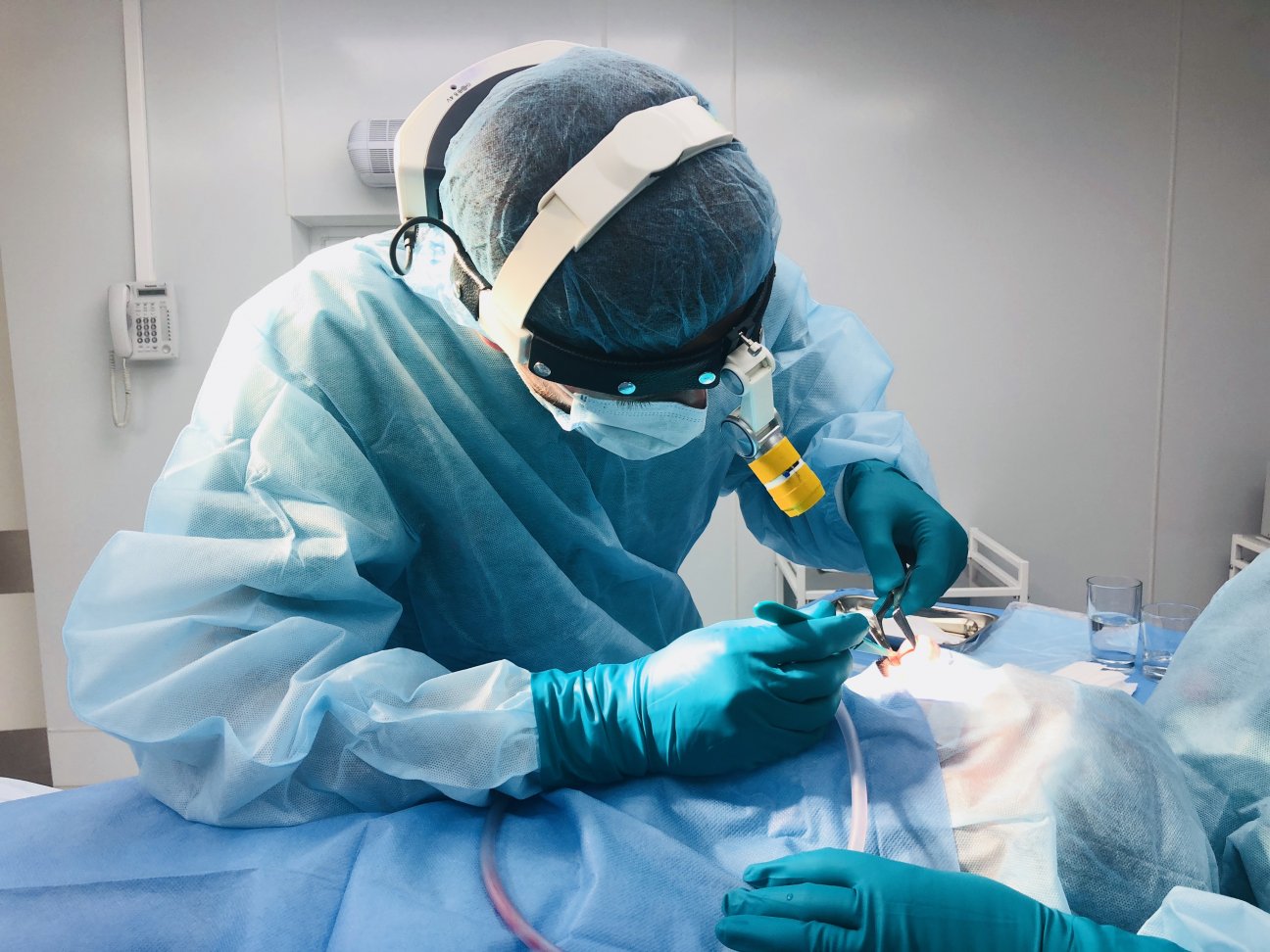 | | |
| --- | --- |
| Vasotomy of the inferior turbinates (SURGITRON) | 5 000 rub. |
ENT surgery at the Pacific Hospital. The Department of Otorhinolaryngology of the multidisciplinary hospital "Pacific" provides not only outpatient, but also surgical medical care. Our hospital is equipped with medical and diagnostic equipment of the expert class of the German company Atmos, which allows us to carry out modern diagnostics and successful treatment of ENT diseases. Surgical treatment is carried out both as planned and as an emergency. We use endoscopic techniques with the use of scientific developments, which significantly reduces the period of rehabilitation and hospital stay due to minimal trauma to organs and tissues. Any surgical intervention is carried out under safe anesthesia and under the strict supervision of anesthesiologists-resuscitators. After minimally invasive outpatient surgery, the doctor evaluates the Patient's condition and, if necessary, recommends spending some time under the supervision of a doctor in a day hospital. For more complex surgical interventions, Patients are observed in the intensive care unit, equipped with modern equipment for constant monitoring of vital functions of the body. We work seven days a week, 24 hours a day, 7 days a week. Remember, a timely visit to an otorhinolaryngologist will help you avoid serious consequences. The list of performed surgical interventions in the multidisciplinary hospital Pacific: • Adenotomy (Adenoidectomy) — removal of adenoids (pharyngeal tonsil) • Tonsillotomy-reduction of palatine tonsils • Tonsillectomy-removal of the palatine tonsils • Somnoplasty, uvuloplasty, uvulopalatoplasty-operations on the soft palate and palatine tongue when snoring • Vasotomy (submucosal, radiofrequency) of the lower nasal conchae-reduction of the lower nasal conchae • Congolaise — operation on the lower nasal turbinates (increasing the volume of the nasal cavity) • Polypotomy-removal of polyps (from the nasal cavity and paranasal sinuses) • Cystectomy-removal of cysts from the paranasal (including from the maxillary sinus by the endoscopic method " through the nose without incisions under the lip») • Hamartoma, microhaematuria — operation on the maxillary (maxillary sinus) • Ethmoidotomy-operation on the cells of the trellis maze • Frontonia — operation on the frontal sinus • Sphenoidotomy - surgery on the sphenoid sinus • Conchotomy, turbinoplasty-plastic surgery, correction of the shape of the nasal conchae (including conchobullosis, pathologically enlarged middle nasal conch) • Septoplasty, submucosal resection of the nasal septum - surgery to align the curved nasal septum • Nasal valve reconstruction — surgery on the nasal cavity and external nose to improve and / or restore nasal breathing • Tracheostomy-surgery to insert a breathing tube into the trachea through the anterior surface of the neck • Dacryocystorinostomy — operation on the dacryocyst (in case of chronic inflammation of the dacryocyst, by the referral of an ophthalmologist).And a number of other surgeries.
Patient reviews
...лечился начиная от простой простуды, заканчивая несколькими операциями

Понравилось Внимательный и обходительный персонал! Но самое главное - это врачи! Очень благодарен за долгое время работы и качественный сервис. Огромное Вам спасибо! Комментарий Лечусь в данной больнице с открытия, уже на протяжении 7-8 лет. За все время все устраивает, нет вопросов. В этой больницы лечился начиная от простой простуды, заканчивая несколькими операциями по ЛОР показания (септопластика - выравнивание носовой перегородки, гайморотомия - удаление кисты околоносовой пазухи). По сей день наблюдаюсь, периодически прохожу обследования и медкомиссии. В общем доволен всем, и буду и дальше продолжать наблюдаться в "Пасифик Интернешнл Хоспитал". «Пасифик Хоспитал» (ранее «Фальк Медикал»)

Отзыв с сайта Prodoctorov.ru, 21 июля 2021

5.0, 

Doctors 5, Staff 5, Treatment 5

Answer from Pacific Hospital, 21 июля 2021Большое спасибо Вам за теплые слова. Ваш отзыв очень важен не только для нас, но и для всех, кому нужна или будет нужна помощь. Поэтому в нашей сфере отзывы имеют особое значение, и мы благодарны вам за то, что вы поделились своим мнением и возможно кому-то помогли сделать правильный выбор.

Самый подробный отзыв!!!!

Мама нашего маленького Пациента Анастасия разместила на портале "Отзовик" САМЫЙ ПОДРОБНЫЙ отзыв о своем пребывании в нашей больнице. https://otzovik.com/review_9449751.html

Анастасия, 22 февраля 2020

5.0, 

Doctors 5, Staff 5, Treatment 5

Answer from Pacific Hospital, 22 февраля 2020Анастасия, коллектив больницы "Фальк" выражает Вам огромную благодарность за подробнейший (можно сказать) рассказ о пребывании в нашей больнице. Спасибо за то,что нашли время поделиться своим мнением и за то, что отмечено не только качество медицинской помощи, но и подмечены детали, приятные мелочи, которые создают атмосферу уюта и комфорта. Такие отзывы очень помогают людям сделать свой правильный выбор.