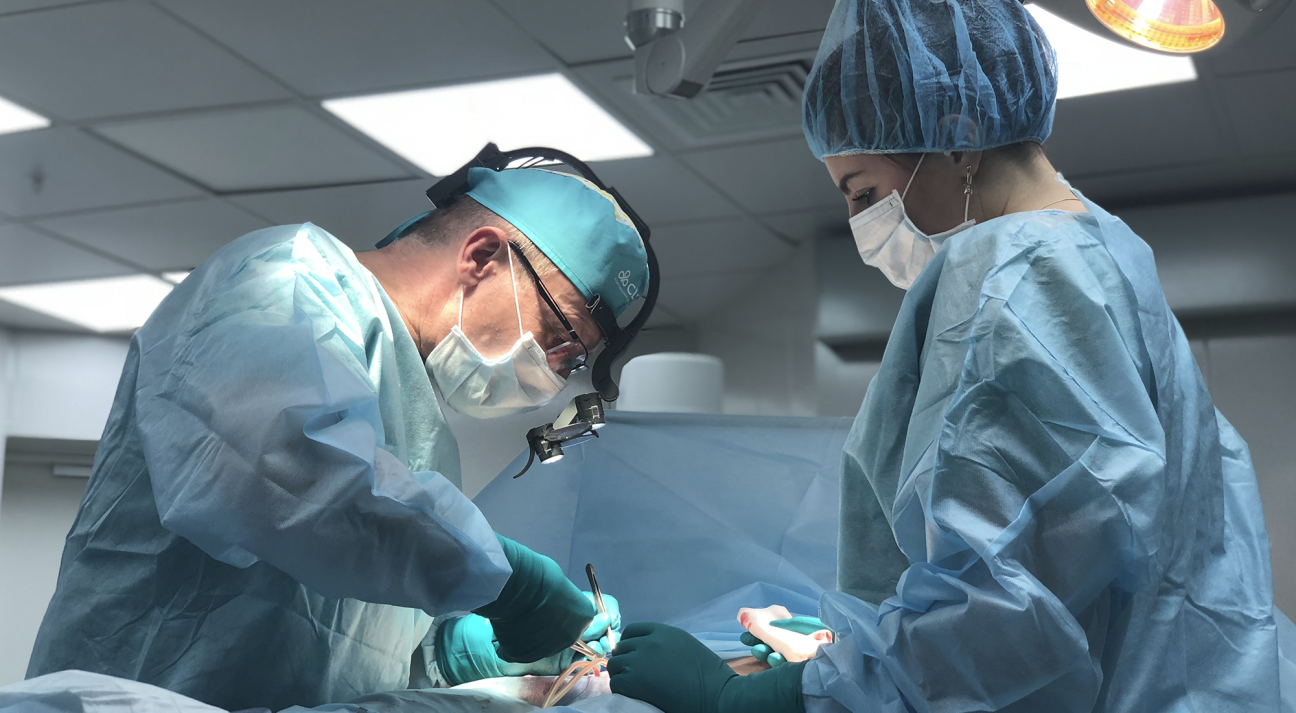 The cost of services in each specific case
is determined individually.
Modern plastic surgery should be safe!
Beauty and health in modern society are perceived by us as a single whole. How we feel, whether we like the reflection in the mirror, depends on the feeling of ourselves in modern society, and as a result, confidence in our professional activities and the atmosphere in our personal life. Often, most of the issues related to external perception are successfully solved by plastic surgery.
Specialists in the field of plastic surgery are able to eliminate not only congenital and acquired aesthetic defects, but also to improve the appearance, preserve youth and eliminate age-related changes. Plastic surgery truly works wonders and gives an incentive for a new chapter in life, and gives someone hope and the opportunity to realize their cherished dreams.
In the General Pacific Hospital there is a Department of plastic surgery, whose specialists successfully perform operations aimed at preserving your youth and beauty.
The list of plastic surgeries performed in the General l Pacific Hospital:
mammoplasty (augmentation and breast reduction);
lipofilling (transplantation of the patient's own adipose tissue from one zone to another);
increase volume of buttocks;
Increase of shins with elimination of false curvature;
bodilifting (abdominoplasty, liposuction, thigh lift, upper limbs, buttocks);
transformation of the ear auricles;
transformation of the Asian eyelids;
aesthetic blepharoplasty;
intimate plastic surgery (for women and men).
and many others.
General Pacific Hospital is one of the few medical institutions in Vladivostok that meets all the requirements for the profile "plastic surgery" according to order N298n of the Ministry of Health of the Russian Federation, which entered into force on July 3, 2018.
Special attention must be paid to the equipment of the Pacific Hospital :
confidentiality guarantees the Patient a sense of reliability and confidence;
twenty-four-hour observation of anesthesiologists-resuscitators during the entire stay in the hospital;
availability of anaesthesia depth assessment (BIS-monitoring);
availability of resuscitation equipment;
developed system for multi-stage control of treatment, disinfection and sterilization of medical equipment and surgical instruments;
a well-functioning drug safety system.
You can make an appointment for a consultation, specify the cost of surgery by calling the 24-hour contact center.
Remember that health and beauty depend on your choice!